Hi,
The new Tables option in Retool is brilliant, but when I try to write the handler into the new Tables to save changes it doesnt work.
This is the event handler I have working fine on the legacytables to edit and save them.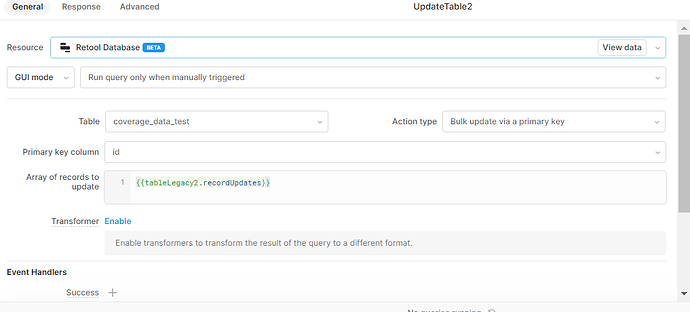 But when I run the exact same setup but on the new Table option in Retool I dont get the "recordUpdates" option to use on the new table for saving changes?

Any idea what I am doing wrong here?
Thanks