Hi ,
I have a form and I want my whole page to reload after submitting that so that it can redirect me to homepage.
This is how I did it: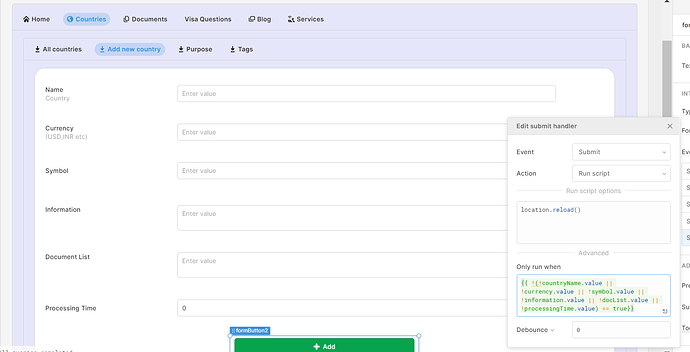 After clicking on Add button I am running a script which doesn't seem to work.
Any help will be much appreciated.
Thanks
Ritesh