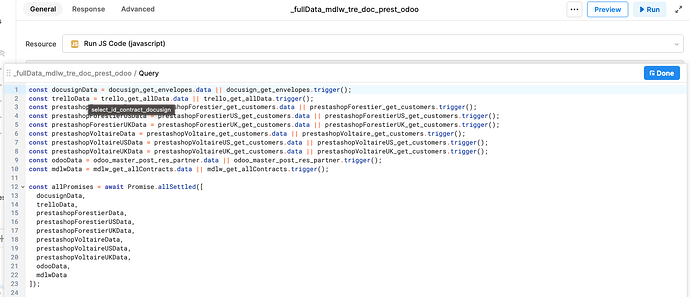 Hello to all,
I had a long discussion with @Kabirdas on another post where we discussed setting up LocalStorage. (Wait data to start javascript transformer - #16 by Kabirdas)
I tried to do it and I think it's ok.
I put every function that calls data (API or DB) in localStorage to store that data.
2 questions arise now:
- how to know if the data in localstorage is up to date?
- how to interact with the LocalStorage because I have this function above that retrieves the 5 tables to merge them, and to retrieve it comes to check if they are implemented or call the data. And at each launch of the app, it comes to download them which takes time.
thank you for your help