How would I use a trigger to enable an input when a certain value in a drop down is selected?
For example: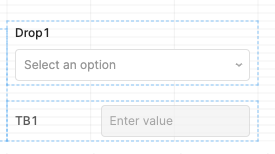 when opt2 is selected in the dropdown I want to enable the input field. I added this trigger but cant get the input to enable, here is the trigger on the dropdown: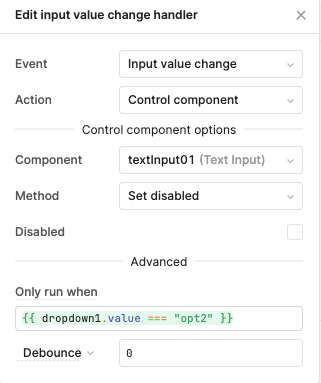 Would appreciate some insight if anyone else has done this?