Good afternoon people!
I made a connection with my database, in the options component, where after selecting mapped, I made this connection. Now, as soon as I type in the information, it appears.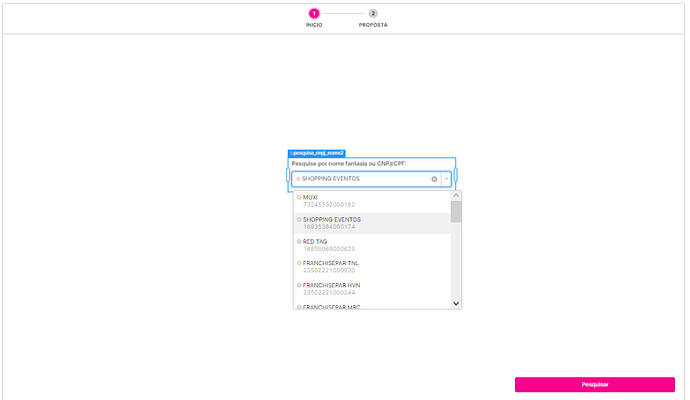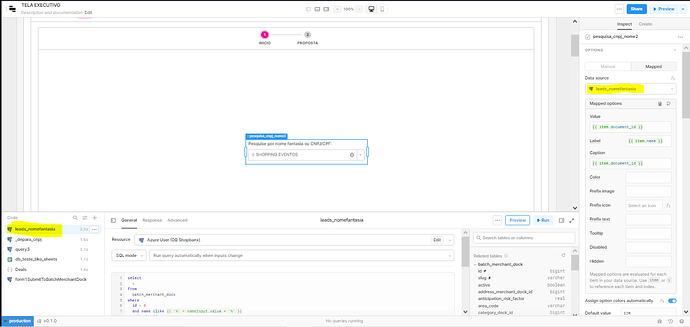 But I would like to do it like this, by selecting a specific name, with the relation of values in the database, by selecting and clicking on the "Search" button - search. If it completes itself, the id, name, cnpj, branch and person in charge of the establishment. I'm kind of lost on how to do this.