I have a grid in the module builder as such...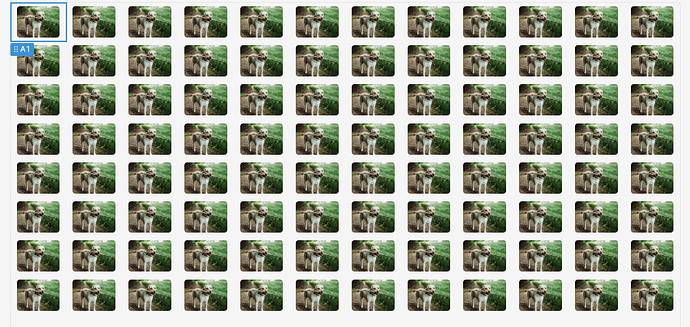 Essentially, I want a way to populating this with images based on a key I might set from a postgres DB query. The order matters as each image has a "coordinate" so the top left is "A1", the top right is "A8", bottom left is "H1" and bottom right is "H8" so you can work out all the others. I renamed all the images "A1","A2" etc. but now I need to connect the e.g. SQL query
SELECT COORDINATE, URL FROM TBLIMAGES
It is also calling from a private bucket (retool has the resource added) so I need to run a google cloud request for each image and populate them with img.body.