Hey folks!
I have successfully deployed Retool on-prem on our Kubernetes cluster using the Helm chart (Chart version 5.0.5, image version 2.119.14) and am trying to access our internal gRPC services. All of our services are equipped with reflection endpoints. However when I follow the gRPC guide I don't see any possibilities to work with reflection or to upload .proto files. All I see when I try to create gRPC resources is this: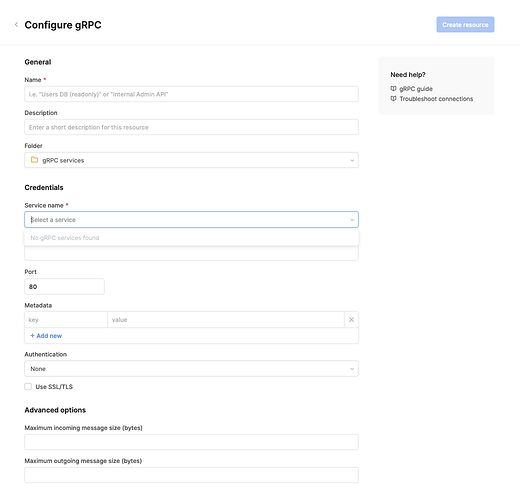 Stays the same when I enter all the details for our service like host and port, etc.
Am I missing something?