Hi!
I'm trying to getting all of my users from Firebase Auth with pagination. In original case i have more than 1000.
I was trying to use this and this articles.
In first article, provided code triggered infinitely. In the second, i'm getting error like 'Detected infinite loop'. In test config, i'm trying to get users by 1 user per request.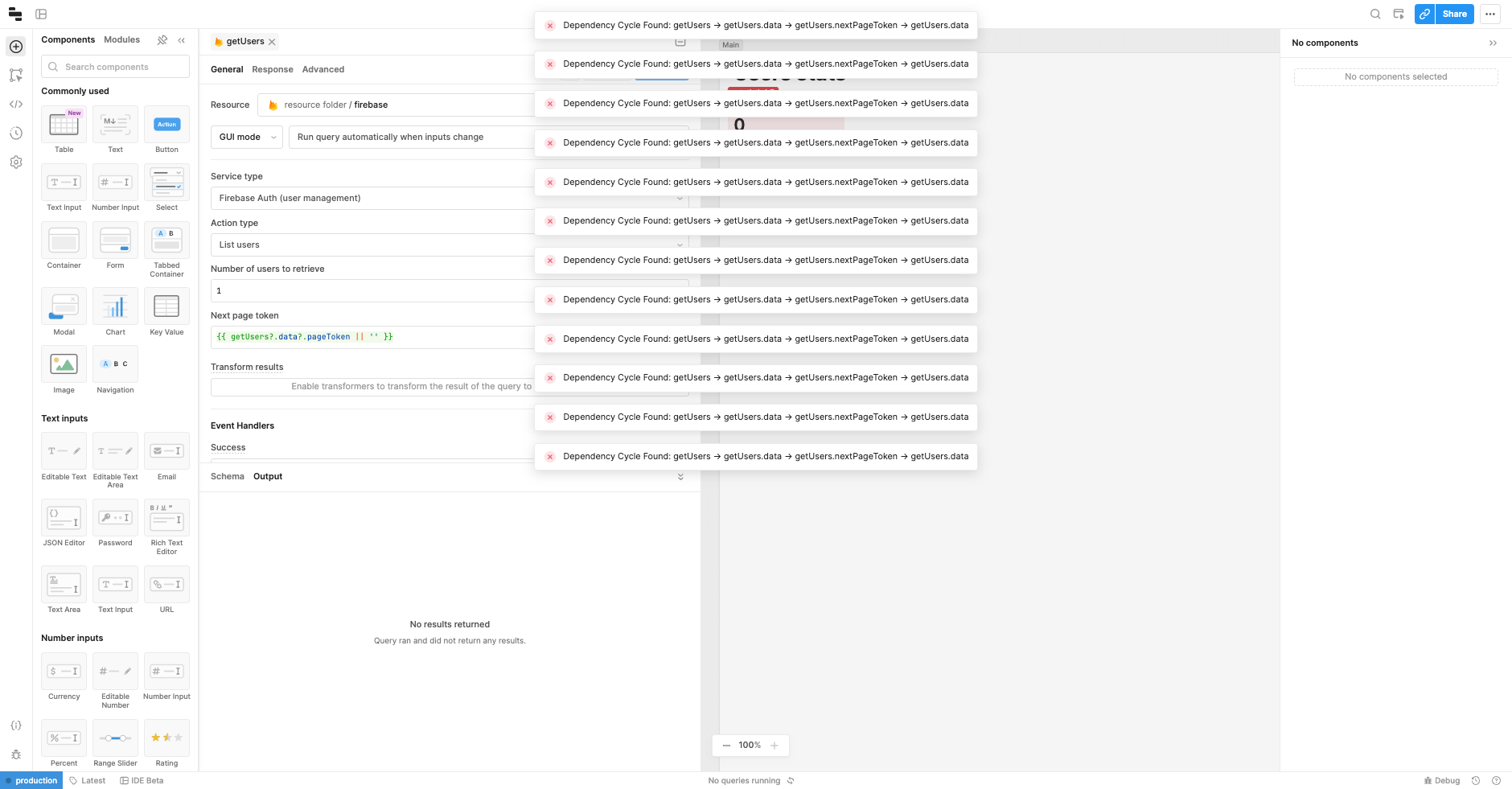 There is no info in the original article about using Firebase auth with pagination. I need just get, store users in query.data and show count of all users from Firebase Auth.
This really simple issue burned more than 6 hours of time. Why is using pagination so confusing?
Can anybody tell about how to get more than 1000 users from Firebase Auth with Retool? Or how to use getting users with limit and pagination?