Good Morning Retool Community,
For our customer service, we use Freshdesk as our Support system. I would like to link Freshdesk to Retool but unfortunately authentication is difficult.
Even though I follow Freshdesk's documentation I just don't manage to authenticate and continuously get 401.
Right now I have it set up as follows: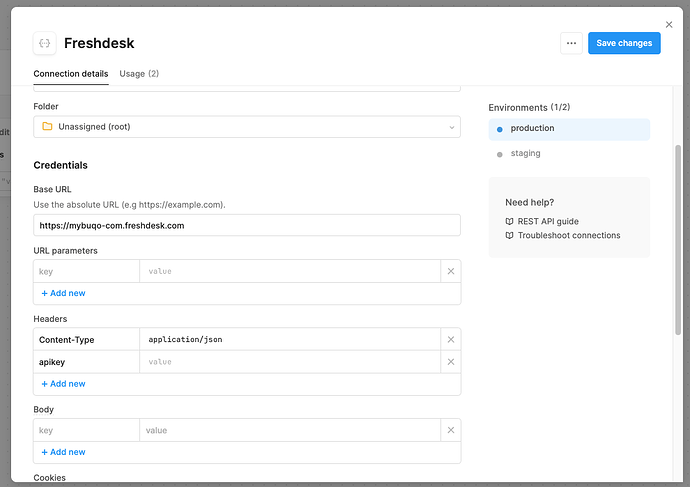 Can anyone help me further?