Hi,
I was just wondering if its possible to set the column type to be a specific data type after exporting the dataset from a table?
I am aware that we can set the Column type prior to downloading the data as a CSV file as such below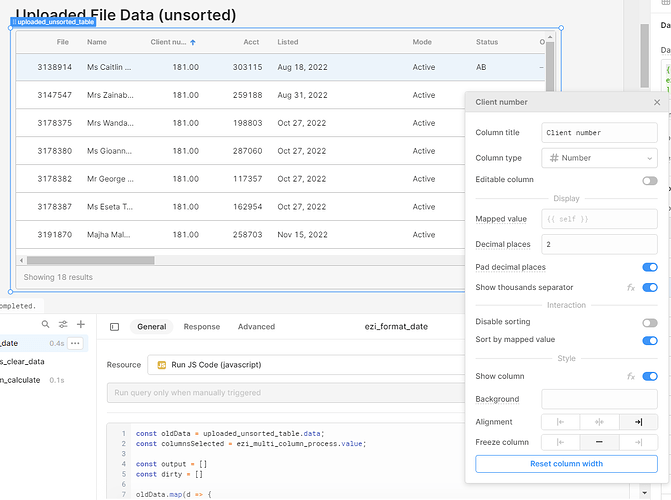 However, I realized that upon opening the CSV file, the formatting disappears as shown below.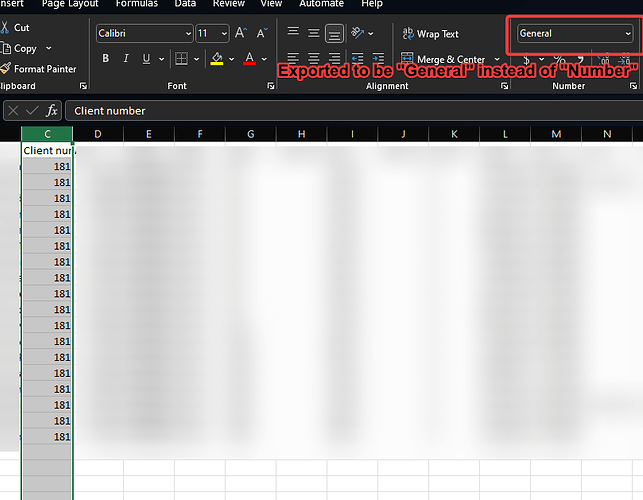 I have tried processing the data to ensure that they're numerical and I would still get the same result. I also had a look at the state of the parsed data and it doesn't seem like there would be any control in terms of setting a specific data type for a CSV column.
Currently, I am thinking of exporting an external library on CDN and creating a CSV on my own rather than utilizing Retool's utils / download file button from the table.
I am looking for any other ideas or recommendation in terms of approaching this. Note this is more of a niche requirement for me for sending this file as an API request.