Hey!
I think this is a bug. It regards firestore queries and additional scopes.
I am doing this query:

And I call it with the additional scope of the setId.
It works well.
The problem happens if I change any of the other components referred in the query, for example changing the input on setNameInput will create a series of erros on the console: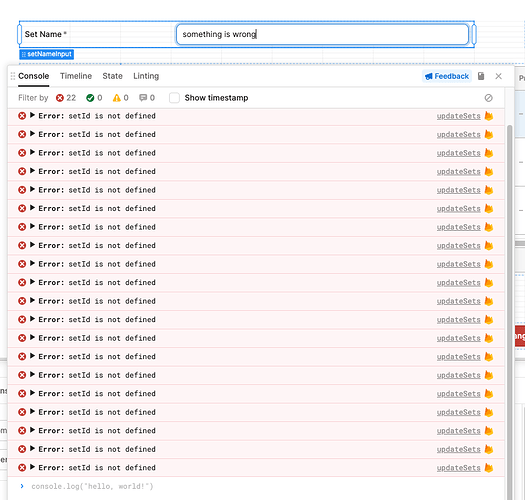 Can you confirm this is a bug?