Say I have a query1

Then I will trigger query1 in button click event handler
Then click the button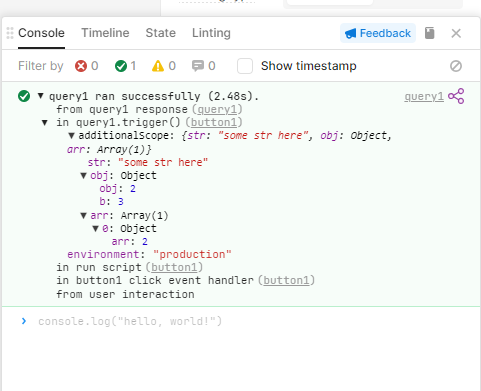 The addtionalScope is passed in corrected way.
but all property of data of query1 is null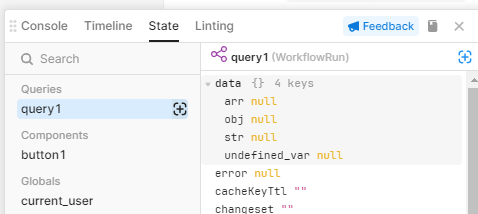 And when I check the history run of workflow

The same - all property are null too.
let delete the last variable undefined_var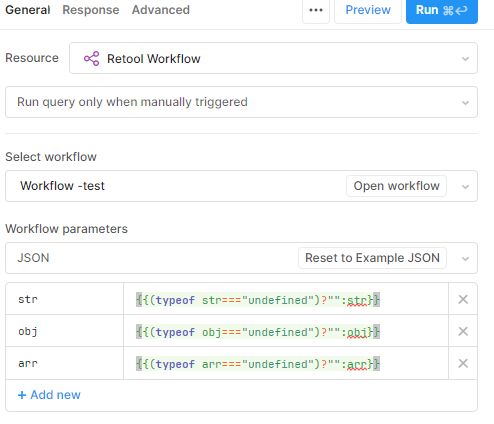 And click button again.
The result is the same - all property in query1.data and workflow startTrigger.data is null


I will change the workflow parameters to RAW

This time it will work as expected


I also have a request that can add optional checkbox here?
I.E. if there is not available passed in additionalScope, don't pass this available to workflow too.

The similar bug seem appear in query pass json to query library
You can pass the object/array to query library