Hello,
I am using a switch to control a filter on a table.
It's not a very busy table. Will almost always have 40 or less rows.
I am using a Switch, with True /False. And on the True event trigger, I have the following: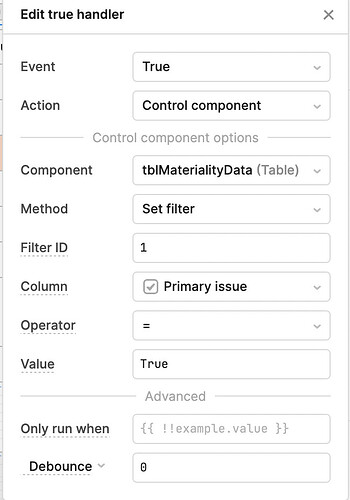 However - what I am finding is, when I flick the switch to = True
It adds the filter I want but... also is adding an ID filter - which I don't want....
I see it in the filterstack, but I don't recognise the ID or where it has come from... or why....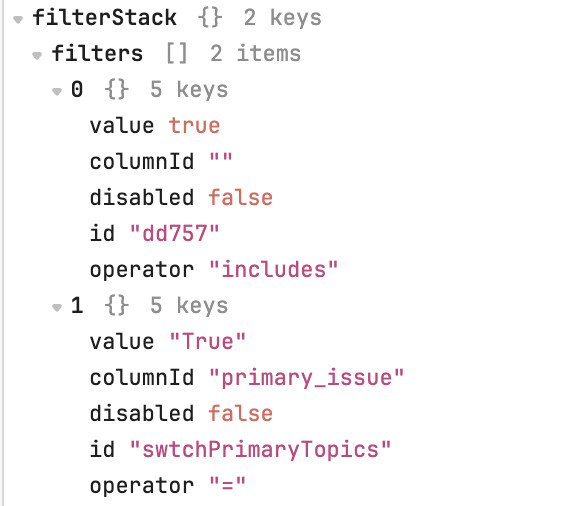 Is there any way to avoid this?
thanks!
Quick video/gif below to show what is happening and what it should be: