I have a table that has a "rate" column and a "total phase hours" column: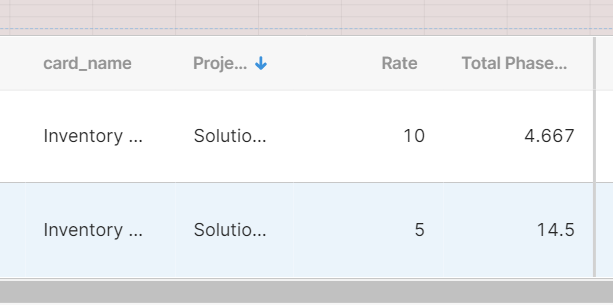 In the image above there are two rows in my table.
So in this example, I want to multiply the rate column by the total phase hours column for each row and then add the total row values together.
In the example this would look like (10 * 4.667) + (5 * 14.5) as the equation.
Is this possible to achieve without using a transformer?
I am able to get the addition of a column in each row by using this equation:
tableHours.data.TotalPhaseHours.reduce((x,y)=>x+y)
but I am confused by this specific use case.