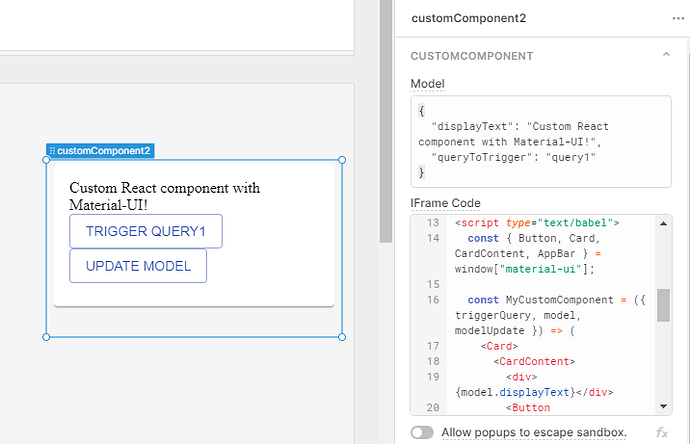 Greetings I'm new to retool and I'm trying to create my custom component, and I'm having trouble creating a material-ui component and I want to know how to create it correctly so it can render as the material-ui page component.
(Also, the component I wanted to make was a navbar with a differente background color and that wasn't working for some reason)
is there anything missing?
Thanks beforehand.