Hello! Would be really helpful if there was an option for a table column to have a "copy to clipboard" button to the right of the value.
The option would be in this config screen would be my guess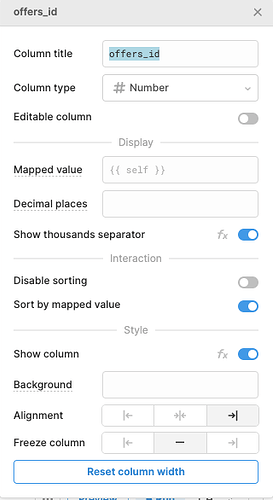 Would do something like this (not my design)

Just for the single value of that column. I find myself using these values to copy and paste into other apps and outside of retool.
Thanks!
Nick