I know that a custom component library has been mentioned as a feature request before and that would be awesome, especially as we could share them easily with the Retool Community.
However, being able to save a group of Retool components together and save them to a library would be awesome. Sharing with the community would be cool, but I'd be more interested in having it just for our account so I can reuse groups of components I have created across apps. I know I can copy and paste between apps right now, but a library would be a much smoother process.
An example of a component I would like to do this would be a client updater. This simple form hooks to a single query that updates our client database. It also auto-populates the data in the input fields based on a selected client (whether it be from a dropdown or a table). As we expand our use of Retool, we will have multiple apps that offer the ability to update the same client database. Although this is a simple collection of components, adding the ability to easily drop this group into a new app would be awesome.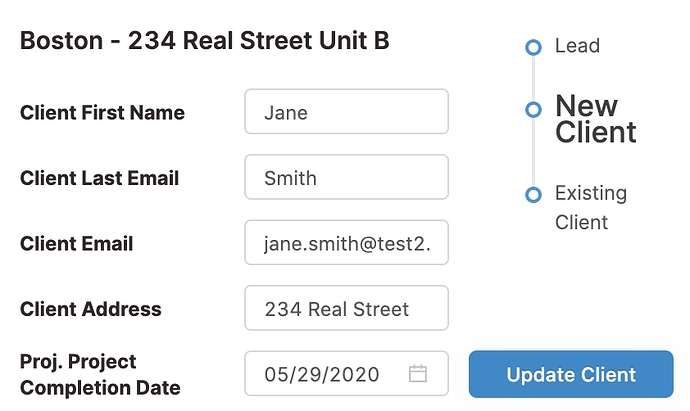 @alex brought up the ability to edit the component from a central component creator page. I hadn't thought that far and I think that would be ideal. To answer @alex's question, I'd like the option to both. Being able to edit the component group in one place and have that populate across apps would be fantastic and huge time saver for larger updates. I'd also like to be able to edit them indivudally, even if it is just a toggle switch for whether it should be tied to the larger group component or not.
@ibgoldbergs brought up another great example with our credit card form.