Hello,
I simply created a module with a modal inside it (only available in mobile view).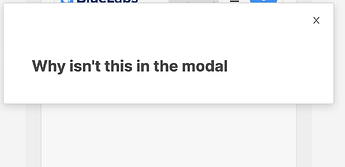 However, when placing such module inside an app's header, the content of the modal is displayed outside of it and the modal is empty. (Again in mobile view)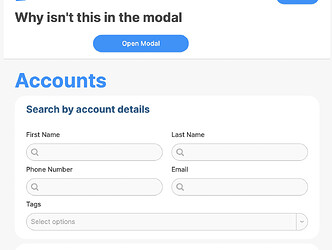 Steps to reproduce it:
Place a modal inside a module and make it visible only on mobile.
Insert anything inside the modal.
Place the module inside your app's header.
View the app on mobile version.