Hi! I'm having this problem here that I do not know how to solve it

There's this table that has a Set Name Dropdown Column.


This is not a custom column, this is a specified column.
As you can see I asigned the IDS as values, and show the name for the labels.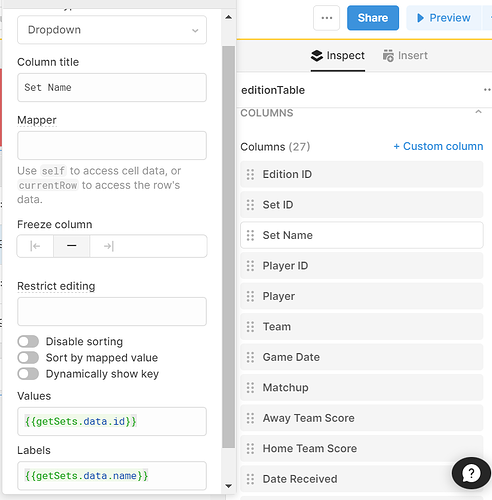 what I need is when a user changes the value of a dropdown it should shoot a change event and proc an update query that access the value of the dropdown changed and update the DB.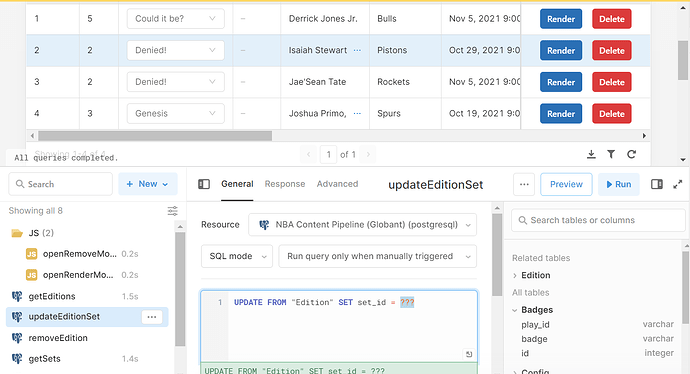 How can I achieve that?
Thank you