Hello!
When using a theme that has the column headers in a table dark with light text, the content will be obscured when the column is selected as the background turns white. I am using the default dark template theme so this is not due to changes I made in the theme (though I did also make a different theme and went through every value to see if it would affect the selected column background and it did not).
Table with no columns in selected state


Table with a column selected, notice the white background and obscured text:


The theme These are all the default values when you start a theme from the dark template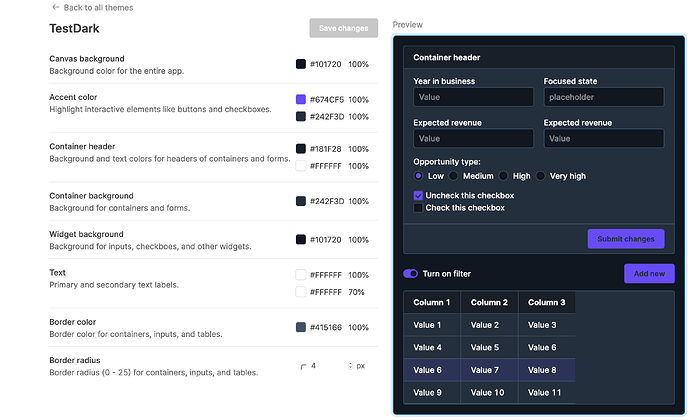 Just curious if there is something I am missing to fix this without having to use custom CSS. If custom CSS is needed, that's fine but I wanted to see if there is a more thematic way to do it as that would be easier than adding the custom css to every app I want to use the theme for.
Thanks!