Hi,
(I am new to retool and JS)
I am creating a UI where I have to display name,text,upvote,downvote,comments,upvote(button),downvote(button) as the columns of the UI.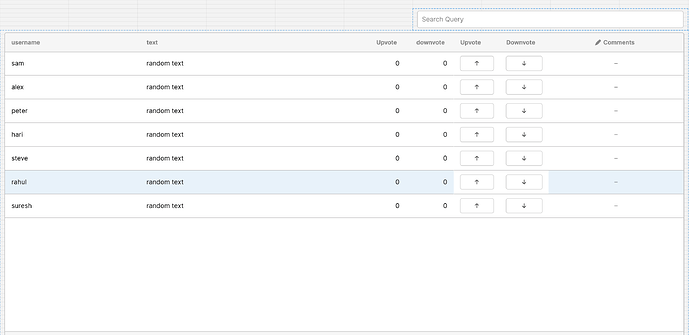 So here I want to add a functionality as when a user clicks on upvote on a row it should increase upvote count on that row and same for the downvote.
I know that this can be done by storing that value on a database and updating it when button clicked but here I am taking data from S3 which has only
username, text as column and remaining are custom column so how can I store all this in a DB and which DB can be used for this use case.
And also how can I implement comment feature.
(This is just sample data.)