Working on adding a mapbox component with simple boundingbox arrays for a zipcode, and i want to be able to have each zipcode be a different color.
Is this possible? Right now it seems i could only add a single layer?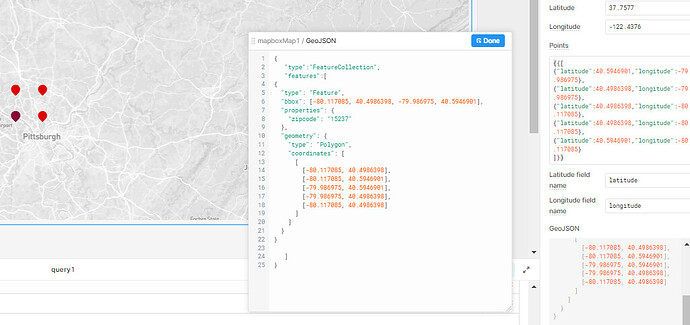 In my snip above, how could i create a 'box' from those 4 points, and then also have it be 'filled in'?
Thanks!
Matt