Hi - I have made a theme, but some values do not work, when i choose it for my app. One setting was simply forgotten. And i think there should be a way more styling options. E.g. should the container background not affect the app header and many wishes more...
I have following made following theme: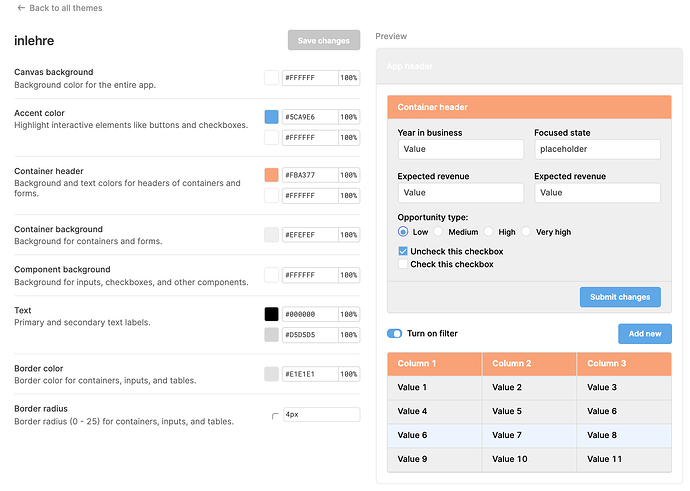 Firstly: There is no setting for the table-highlighting-color in the theme editor, but which can change with the basic (starting) theme

And as you can see, some buttons don't get the white text, although i didn't change any color inside and the styling is still set to default. Others have white text, like Submit-Buttons and Modal-Buttons:


Could you please fix that soon? Thx a lot!