In PRODUCTION I can connect to 2 different mysql databases on the same server.
When I set both of those into STAGING (using the same settings) I get this error: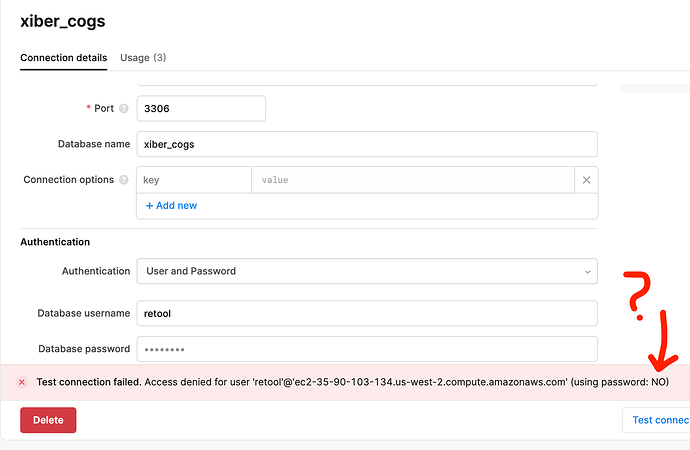 ( Why does it say Password NO ? )
My IT Admin says that server is not blocking by IP addresses.. but it seems like that would be a likely cause? What else could it be?