Summary of info in the bottom
I would expect the workflow worker to start and operate smoothly, but it keeps restarting and spitting out errors that dont make much sense to me.
Here is an upload of the log, I hope you can open and zoom

. The reason I did so big is to showcase the loop it is going through.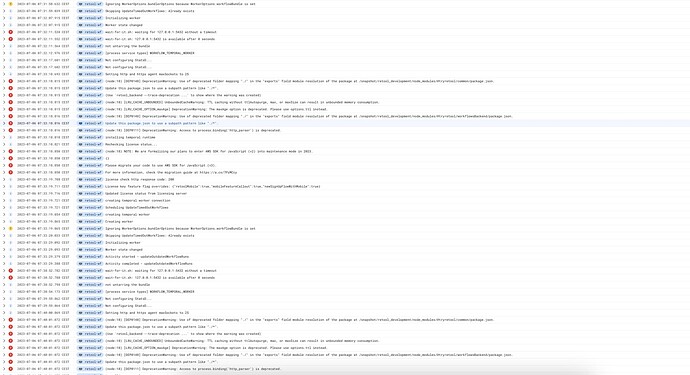 BUT: the weird thing is that the ui is there and I can create a workflow. I have not tested and seen if it is trust worthy to let it run and it executes yet. As I have only needed to build an app for now.
INFO
All other containers are green
The ui loads
I followed the helm recipe, GitHub - tryretool/retool-workflows-helm
I host on GCP
I use the sidecar proxy sql pattern and it works for all other containers.