I'm trying to control the NFC Scanner Read via a control component action on the event handler, so that the data that's read can be checked against the selected item with no extra clicks.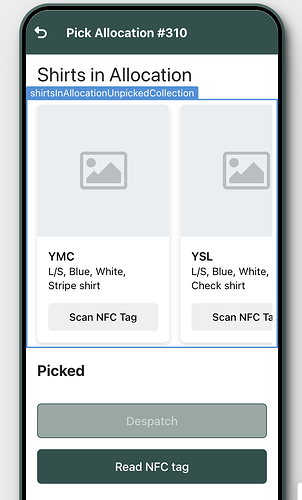 If I use the NFC Scanner Component button, the NFC reader launches fine on iPhone.
But if I use my own button using the below configuration, it crashes the Retool app on iPhone.