Hi There,
I just inserted a large table of my data into the "Retool Database" in the hope of speeding up query time.
As you can see from the tab in Retool Database it shows my table as having 71.7MB of data.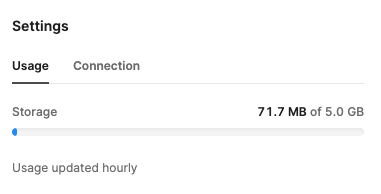 Then in my app if I do a select * from my_table I am hit with
How is this possible? Is there any way around this or am I forced to make transformations prior to ingesting the data into my app?