I'm doing some date filtering, so to make it work I am using CONVERT.
However, I inadvertently noticed that selecting the date via "traditional" means results in something different. And it looks suspiciously like it's a time-zone thing.
Here's the query for both:


Here's the result: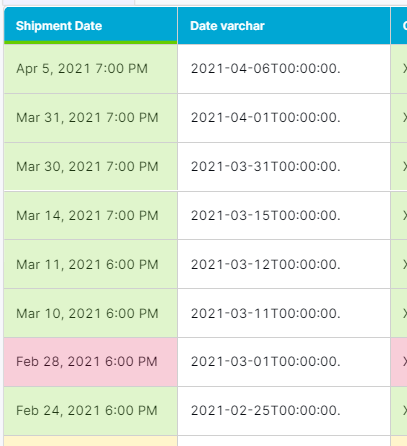 We're in Houston, i.e. GMT -6h. Except for daylight savings time... which adjusts it yet another hour!
Here are the questions:
What is going on?
How can I turn off this time zone thing?
How can I be sure my dates in the future come through correctly?