At app load time, I'm getting console error even if my query is technically disabled and not ran.
Any way to get rid of that error? I'm trying to keep my console error free.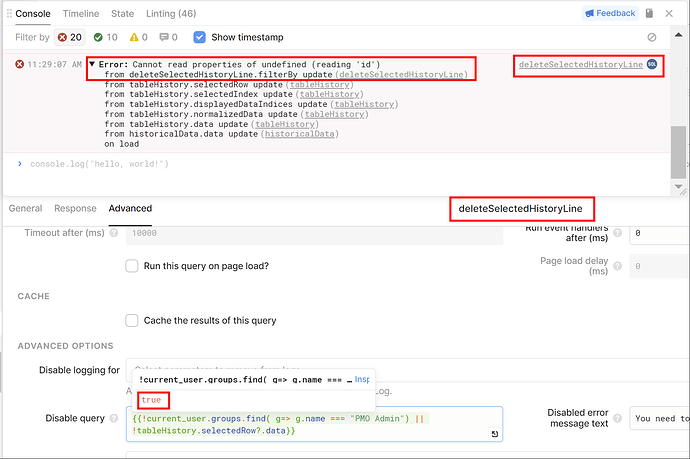 It should not throw error even if ran as I'm doing null checking. Plus, it should only be manually trigered.