I have an REST-API that feeds into 3 tables, I wish to pull a column of data from one table to another: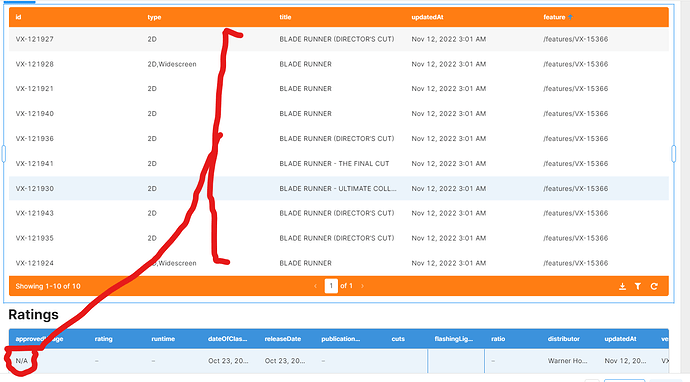 Each ID has a "approvedUsage" I wish to have this presented as column in the top table.
Any pointers ?
The top table is "Versioninfo" and bottom is "Ratings"
I have tried to add a column to "Versioninfo" using the below without luck
{{Ratings.data.approvedUsage}}
When you select an ID in the "versioninfo" it populates a GET request
{{ Versions.selectedRow.data.releases }}
So I would assume some loop request would occure for each ID and the "approvedUsage" that I wish to return in "Versioninfo" table