Hi everyone,
Rookie dev here. I'm running into trouble with configuring oauth2 - my hunch is that the issue has to do with the OAUTH2_TOKEN placeholder but I'm not 100% sure. I have this working as intended in Postman but not yet in Retool. Here is how I've configured the resource, followed by 2 error messages that I am seeing: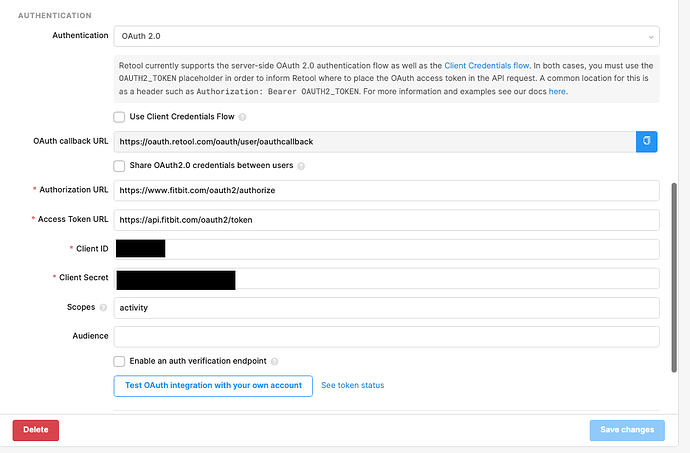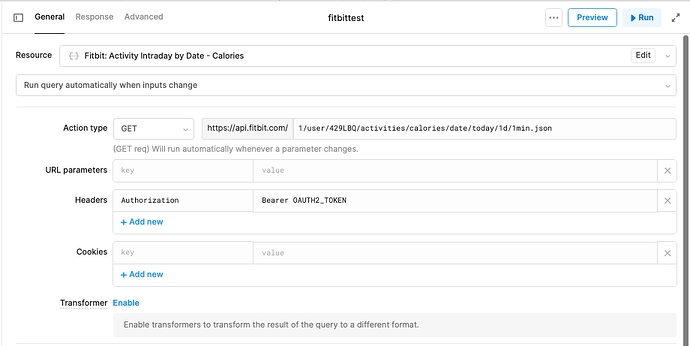 Error message #1. When I test the Authentication, I get this error message:

Error Message #2. When I ignore the above authentication message and simply attempt to run the query, I get this message from Retool:


Thanks in advance for any support you can provide!