I am not sure if it is a bug, but when I insert my multiselect data into my PostgreSQL DB (Retool Database), it is adding a NULL value to the beginning of the array.

Is a text type the best way to save a multiselect field to the db or is there a better way that is easier to display the data in a table?
I wanted to create a one-to-many relationship but was stumped on how to do that as the multiselect options are mapped from a PostgreSQL DB with a list of U.S. States.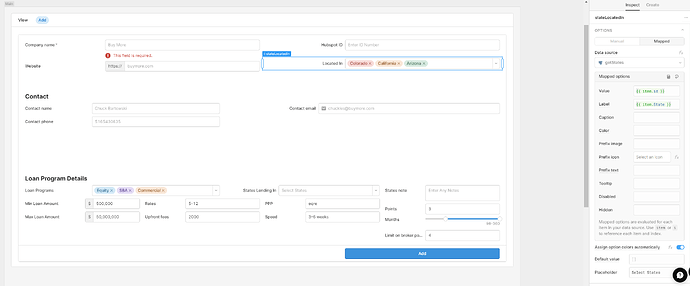 Thank you so much for the help as I don't know how to proceed!