We're excited to announce that Sidebar Frame is now available for all cloud customers, and will be available on-premise in the next couple of weeks! Together with the Header frame, this unlocks a variety of layouts that can make complex interfaces simpler to learn and more intuitive to use.
Add a Sidebar to any new or existing Retool apps from the left-hand side panel.
Dynamically control frame visibility - Use an event handler or call the sidebarFrame1.setHidden() method.
Do more with the Navigation component - each Navigation menu item can link to a specific app or URL, open a view of a container, or trigger any custom events.
Check out our docs to learn more, and share any feedback or questions here or send it directly to maya@retool.com. We are excited to see what you build with these new features!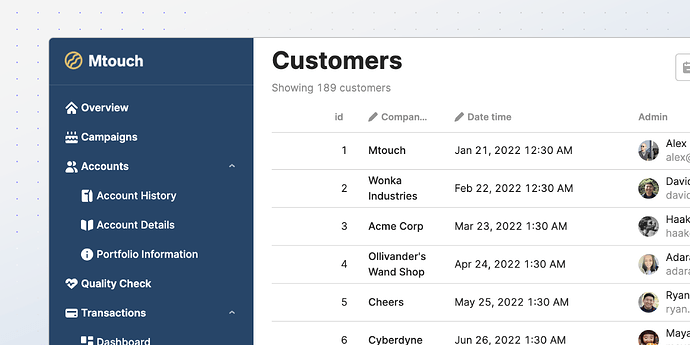 Learn more:
Documentation: How Frames works
Documentation: How the new Navigation component works
Blog post: Introducing the Sidebar Frame: Create intuitive interfaces for complex apps
Webinar: Building complex full-screen layouts in Retool