I was working on hosting locally, but there was a problem in the middle, so I deleted the retool file. After reinstalling, I reset it, but retool is not running properly in Docker.

As you can see, api_1 and jobs_runner_1 are not running properly.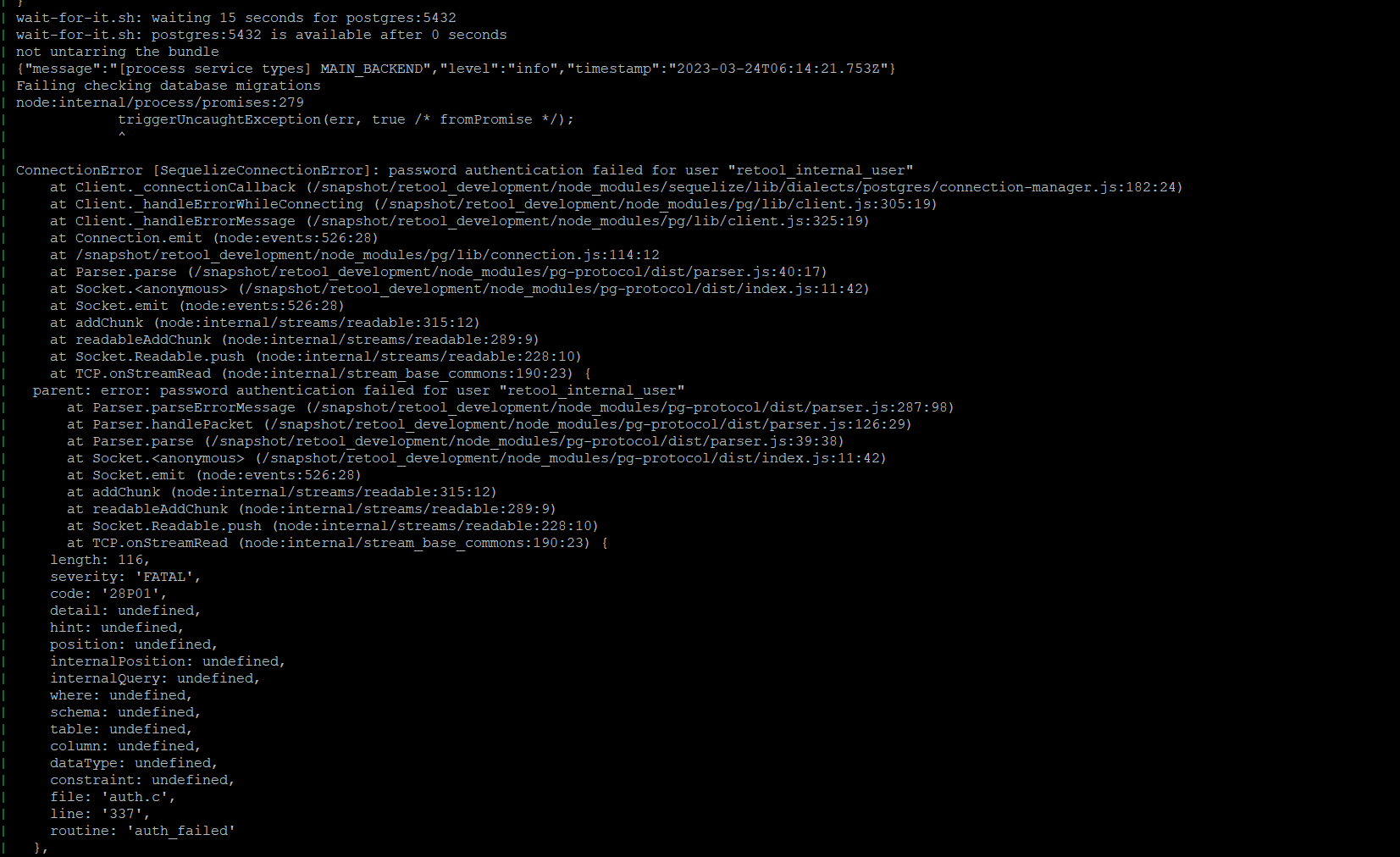 Log info is also here.
Since it is a paid account, it seems that the cause needs to be resolved.