I am not getting temporary state option when I am clicking new button in my app.
Hi @Slimshadynick! Just wanted to make sure, is this the option you're not seeing in your app?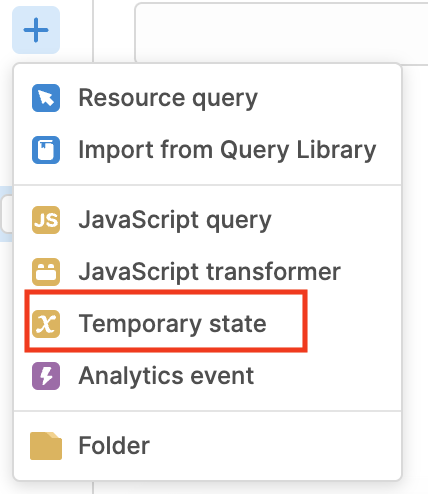 Could you also share if you're on cloud of self-hosting Retool?
Yes this is the option I am not getting on Retool. And yes I am on cloud.
@Slimshadynick Hmm, that's pretty strange behavior since you're on cloud

. Are you able to create a new app and see if the temporary state is available for you? Posting a screenshot of what you see can also help here

.
Same here. Unable to create a temporary state at all.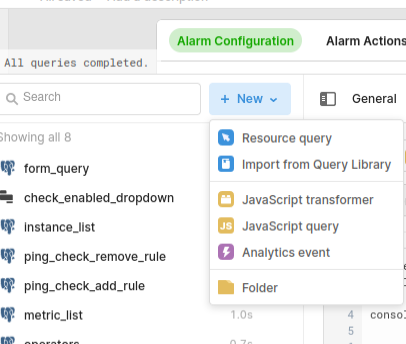 Hi @stefan! It looks like your team is self-hosting Retool on an older version that doesn't have this yet. You should be able to see this once your team upgrades to Retool 2.92!