I keep running into a problem with bar charts displaying repeated values on the x-axis, like this: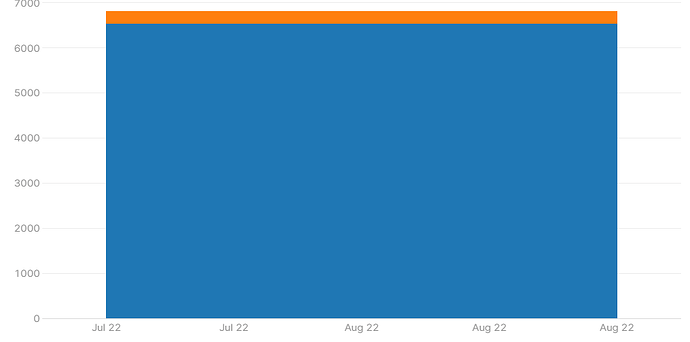 The data being queried only has one month, August 2022, so I expect the bar chart to only be showing August 2022, and only showing it once. However, it shows August 2022 three times and July 2022 twice as well.
I'm still learning Retool and this may be a completely rookie mistake, but I've been stuck on it for a while now and can't find any other posts about this issue. I'd appreciate any help sorting out what's happening here. Thanks!