How to find the index of click row(not click select check box) in js block when row select change in new table.
Yes I know selectedDataIndexnumber and selectedDataIndexes.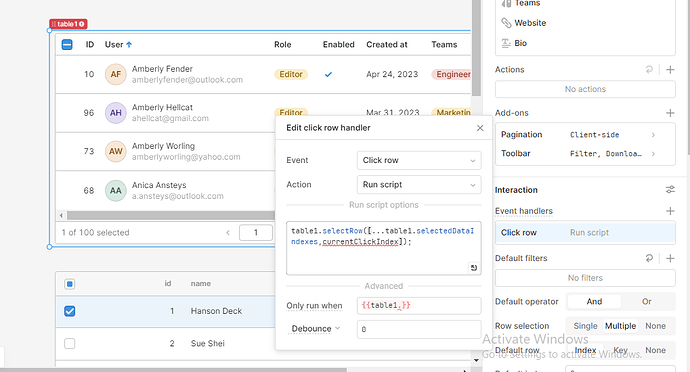 how to write and express to get index of clicked row?
table1.selectRow([...table1.selectedDataIndexes,currentClickIndex ]);


My use case is similar to Select single row with checkbox
I want to find the index of row when click, and add it to current selection.
Also table1.selectRow([1,2]) seem not work in new table which multi-select is enable.