I have set up a GCP resource and given it write permission as well.
If I upload in the root of the bucket, then the file gets uploaded. But if I try to create a folder dynamically with a path, then it doesn't go through. Given below -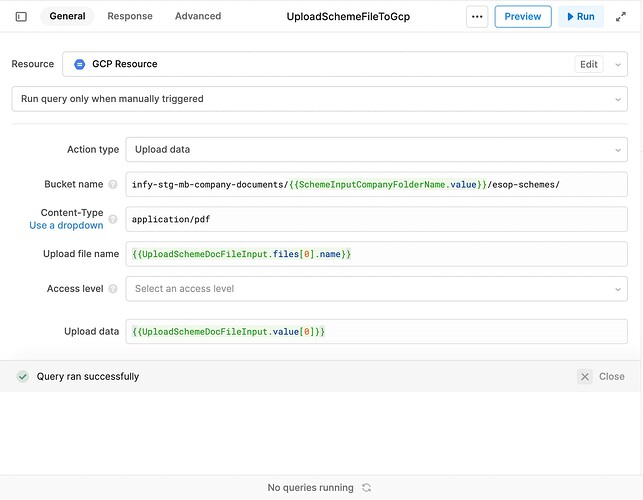 As you can see, the query ran successfully section is also empty.
If I create the folders manually using GCP Dashboard and then upload, even then I get an empty response and no file gets uploaded.
A solution to this would be really helpful