Really cool application. Excited to get going with it. On to the complaints…
I followed this as a guide to set up custom auth…
The first thing to note is that here is what I see in step two (the api post step). Seems like the error is a red herring.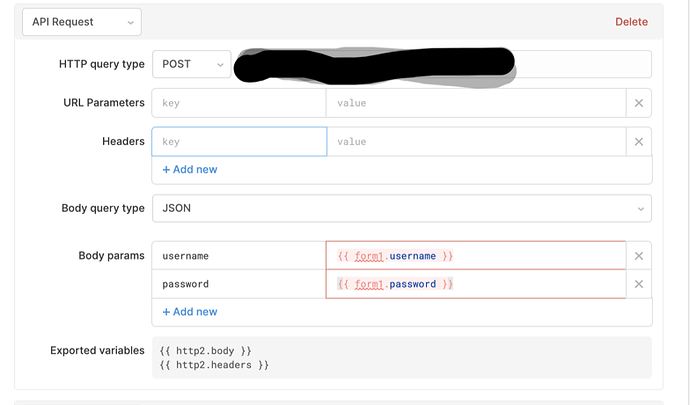 … Because I am able to continue setting things up and get all the way through the testing step
When I save, however. The resource setting reverts back to Authentication = None.