Hi Everyone,
I'm new to Retool, and I'm hoping that someone can help me with an issue. I am dynamically adding a new column to a table in MS SQL. After the new column is added, the table component is refreshed and reflects the new column. The problem that I'm having is that the column defaults to columnEditable = false, and I need columnEditable to = true.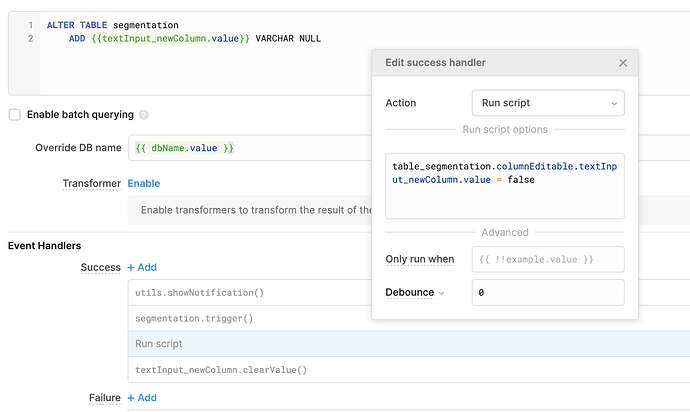 In the screenshot, you will see that the success event handlers are creating a notification, refreshing the table component then running the script to update columnEditable to false for the newly added column. Then it clears the text value from the column.
I'm not receiving an error, but the column remains un-editable.
Thank you in advance for the help!