Hi,
I'm attempting to create a Pipedrive CRM resource on my Retool instance using their published OpenAPI 3.0.1 schema (https://developers.pipedrive.com/docs/api/v1/openapi.yaml). I've imported the same schema for use in Postman with no issues.
When I attempt the same in Retool, the initial resource creation proceeds smoothly, and I can successfully test the connection.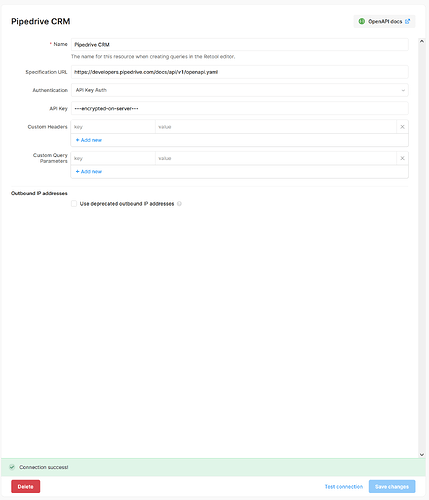 When I attempt to build a query using the resource, however, the query builder hangs indefinitely on "Loading spec..."

Any ideas what might be going on here?
Thanks for the help,