Hi - I'm using the Dropzone tool to upload a CSV.
That CSV has 5 columns, and I want to display them in a table. However, when I do this, I get this error: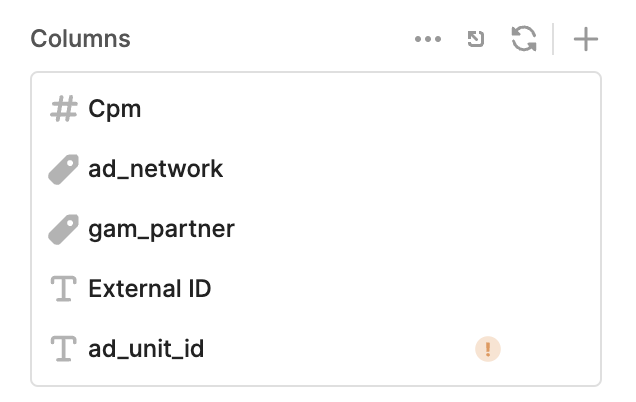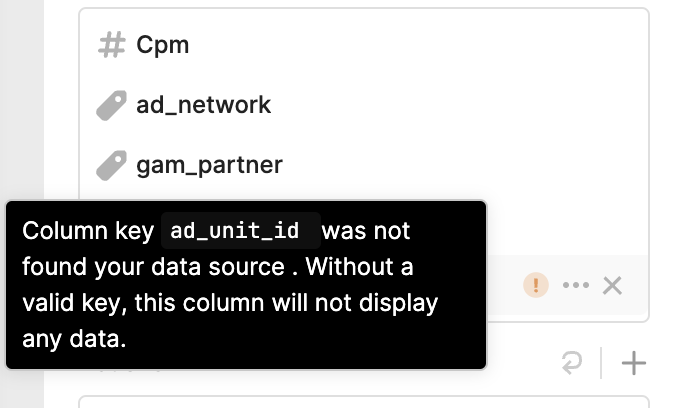 This is weird, because ad_unit_id IS in my data, and Retool knows to look for it there - the column is fine, it's just an array of strings, so what's going wrong?
Well, eventually I realised that, in the CSV I uploaded, the column name ad_unit_id has a trailing white space - you can see that here, with the space between id and the colon:
I think what's going on here is something like:
in uploaded CSVs, column titles are left as-is, including trailing WS
but in the names of a table, Retool runs a trimws() or equivalent function, so that the column names are always set to remove WS.
so when the table goes to look for the column "ad_unit_id", it finds only "ad_unit_id ", and hence throws an error.
This seems bad