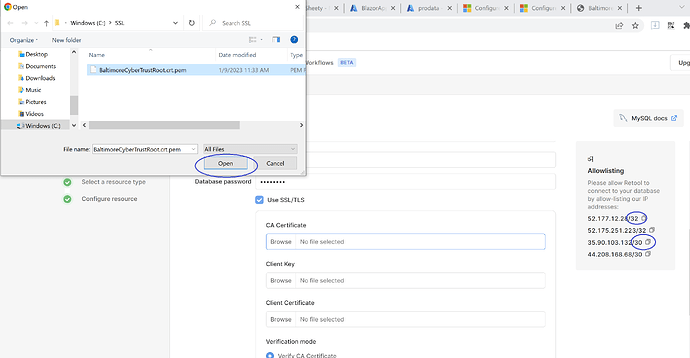 I have read through the help files and it looks like there was an update to retool as most of the help files indicate selection of "a self signed cert" that is no longer an option. I can browse to my downloaded CA certificate but it doesn't seem to load into retool.
I have used the same process and Certificate in mySQL workbench and it works just fine. I believe there is an issue with retool not loading the certificate once you browse and select it.
also just a side issue when I whitelist the provided IP addresses in the picture what is the /30 or /32 after the IP adress (ex"52.17712.28/32").? am I maybe supposed to load a range of IP address or something?